26 August 2022
Q&A with Climate for Change
Ever wondered how you could make meaningful change as a student? Vertigo sat down with Carly Robertson from Climate for Change to discuss the future of the climate change movement, the value of conversation, and the most effective actions that an individual can take.
Content Warning: Climate anxiety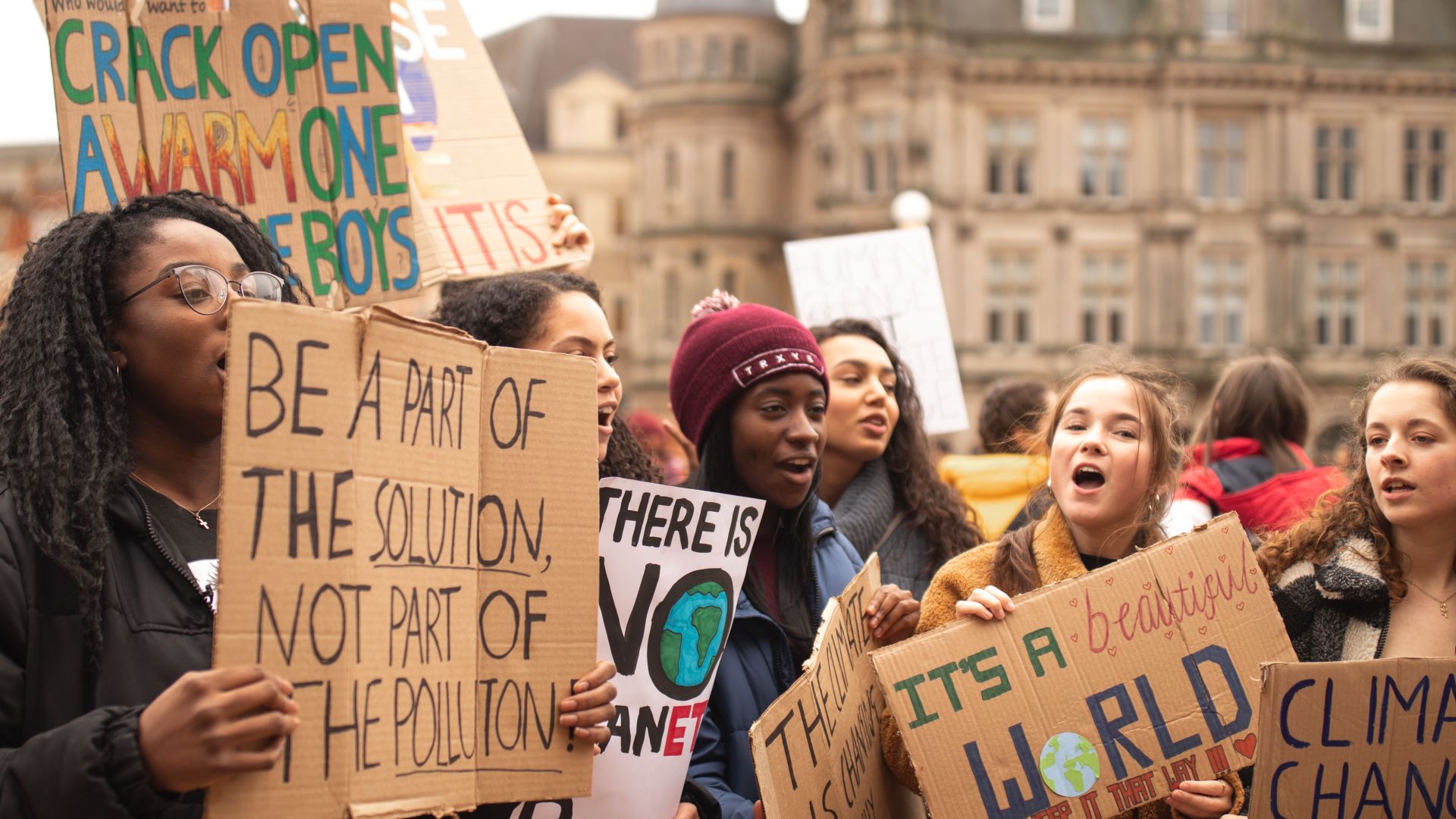 V: Could you tell me about Climate for Change?
CR: Climate for Change (CFC) is a small but growing not-for-profit. Our mission is to create a social climate for effective action on climate change. We do that mainly through our Climate Conversation programme, MP Engagement Groups, and other actions we help people take.
We're volunteer-based, so we train volunteers to be facilitators of climate conversations. That's how I started back in 2017 as a volunteer! I discovered CFC through a climate conversation event in my friend's lounge, where I learnt about the best ways to talk about climate change.
We also realise that while talking is important to process emotions, it's also about taking action. We talk about actions that can create systemic change, the change we really need. One of the things that I'd never done before was contact my MP. Through our MP engagement group programme, I got the confidence to do that, to write emails, to call, and now I support other people to do that as well.
V: How do you facilitate climate conversations?
CR: You have a host, and they invite 10–12 people to their house. Our facilitator comes in to guide the discussion, and this goes for two to three hours, so it allows you to get into the topic deeply. The facilitator guides the attendees towards how we believe we can create social change on a broad scale and then directs them towards the many actions they can take.
V: How would you recommend that students act as green consumers, especially if they don't have the disposable income to shop sustainably?
CR: Yeah, it can be costly to buy sustainably. I think divesting is a really big way that you can contribute. Divesting is thinking about what banks are doing with your money. Are they investing in fossil fuels? Many of the big banks do that, and that's furthering the fossil fuel industry. So, thinking about which bank you choose can be really impactful. Take that action of moving your money, but also tell more people about it and make this a norm.
V: How do you think we should sustain activism, especially when we see that so many corporations aren't doing anything to help reduce fuel emissions?
CR: There's only so much you can do as an individual, but if you're grouping with other people in your community, you can have a much bigger change. Individually, we often feel alone, but that's not the case.
When it comes to corporations, things like shareholder activism expose and pressure corporations to do the right thing. The other side is coming back to the policies and government support, so we need to stop fossil fuel subsidies from our government that are making it possible for corporations to do what they do. Emailing or calling your MP can be really powerful, again, more powerful if it's together with a group of people you live with within your area. Politicians are just people, and we elect them to represent us. As we saw in the last election, many electorates swung towards candidates with strong climate policies. They're the ones who decide whether the fossil fuel industry can thrive or whether it's going to reduce as needed.
V: How would you recommend that people deal with feelings of climate anxiety?
CR: Yeah, that's a really big one. Often, we think we don't want to burden other people with our feelings, so we just don't talk about it, and it just stays in the back of our minds. So, what we're all about is encouraging communication. You can talk about those feelings with people you are close with or with therapists and counsellors. I've been able to deal with my climate anxiety by taking action.
V: What would you say is the best action that an individual can take to support the climate change movement?
CR: It's hard because we can't just take one action and expect it to change. This is the biggest challenge that I think humanity has faced, but that doesn't mean we can't do it. We need to factor in climate actions in our lives the same way we might factor in something like exercise. That could look like going to a regular community group planning a campaign or getting your friends together to write a letter to your MP. Next month, you might look into your banking superannuation and learn how to divest and put your money to good use. Through CFC, I've challenged myself to take up a range of different actions and help others do it.
V: What do you think the future of the movement looks like?
CR: Well, it is pretty exciting to see how many young people stand up in many different ways. The School Strike movement is really exciting because those students are going to be our leaders of the future. With the challenges, we are faced with now and will be faced with in the future. I think the climate movement needs to move and change with that, and I think we see that happening with lots of campaigns to expose what corporations are doing and what government inaction is doing. So, I think we'll see many more people becoming more active in that. As a young person, I was fairly apolitical and didn't think about what I could do about politics rather than vote once every four years. But now I think a lot differently about that, and I think that the power I have as a citizen is something many young people are thinking about.
V: What recommendations would you have for students looking to get involved in the movement?
CR: Definitely come along to one of our online climate conversations or climate C.A.F.E.S. We hold them regularly, and these events are intended to let people know about all the different things they can do to take action effectively. Along with that, I would say to join a local community group or a student group that looks into different ways people can step up.
We also offer an online mini-course to build people's confidence in discussing climate change. It's free, available on our website, and you can do it in your own time. It takes about three hours, and it takes you through our theory of change, how we believe change can happen, and the basics of climate change so you know how to talk about it with your family and friends. That's where real change happens.
If you're searching for more information about Climate for Change, you can check out the Climate for Changemakers Facebook group for up-to-date actions, or subscribe to their bi-monthly newsletter.