At the busy Eddy Avenue and Pitt Street intersection crossed by many student on their way to class, a fire truck has collied with a Light Rail tram, leading to two people being hospitalised.
Paramedics were quick to assess those injured near the scene at Central station. A women believed to be in her 70s was taken to St Vincent's hospital with chest injuries, while a firefighter in his 40s was taken to Royal Prince Alfred Hospital with minor injuries. Both are believed to be in stable condition with only minor injury.
The incident occurred around 10:40 a.m. on Monday morning, with dramatic footage of the incident quickly spreading on twitter.

Content Warning: some people might find the following footage distressing.
Comments on one Twitter post are quick to place fault in either the fire truck or tram operator, but emergency services are glad no one was more seriously injured.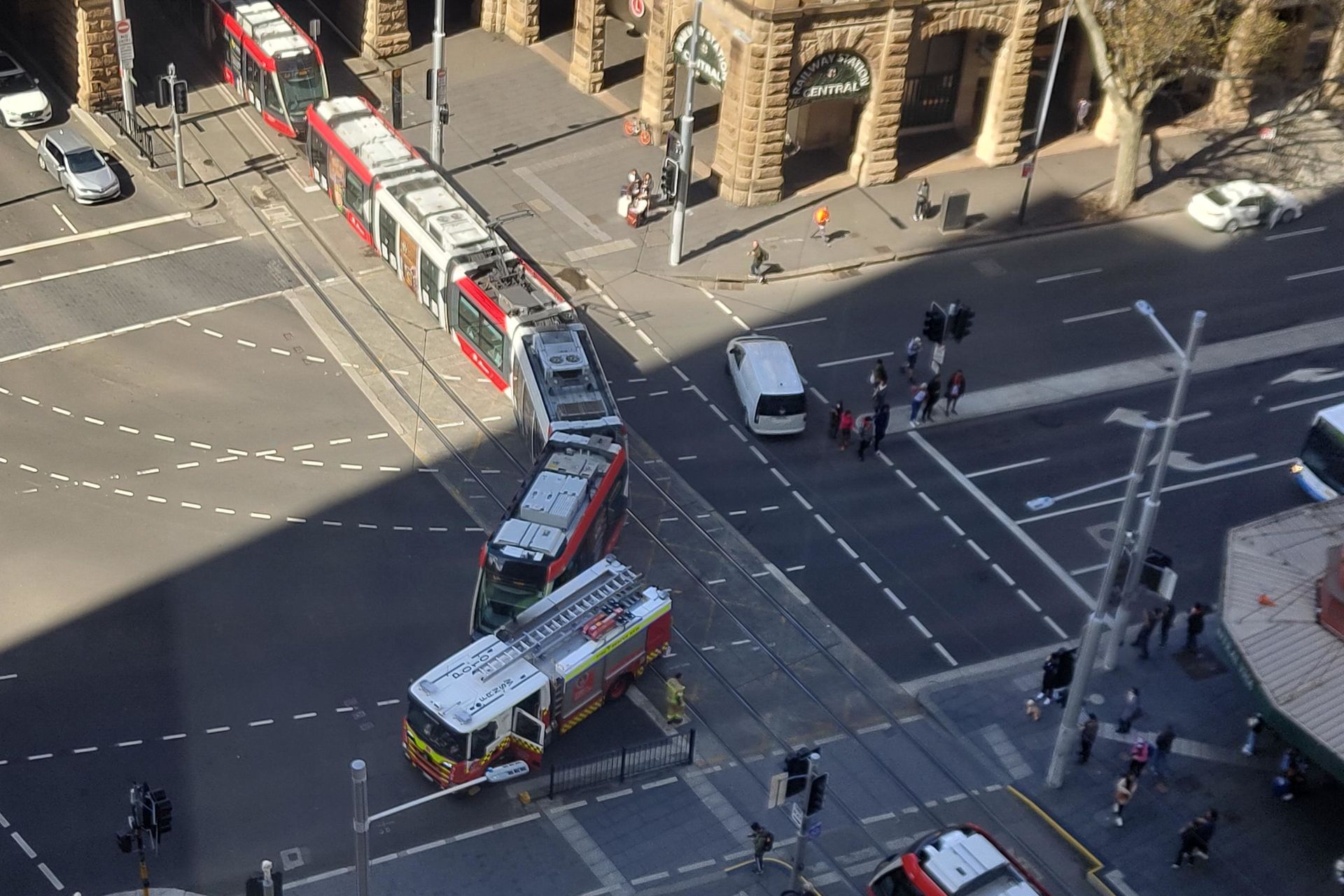 The tram collided with the fire engine just near Central Station. (Image sourced from: r/Sydney on Reddit)