Be a Pen Pal!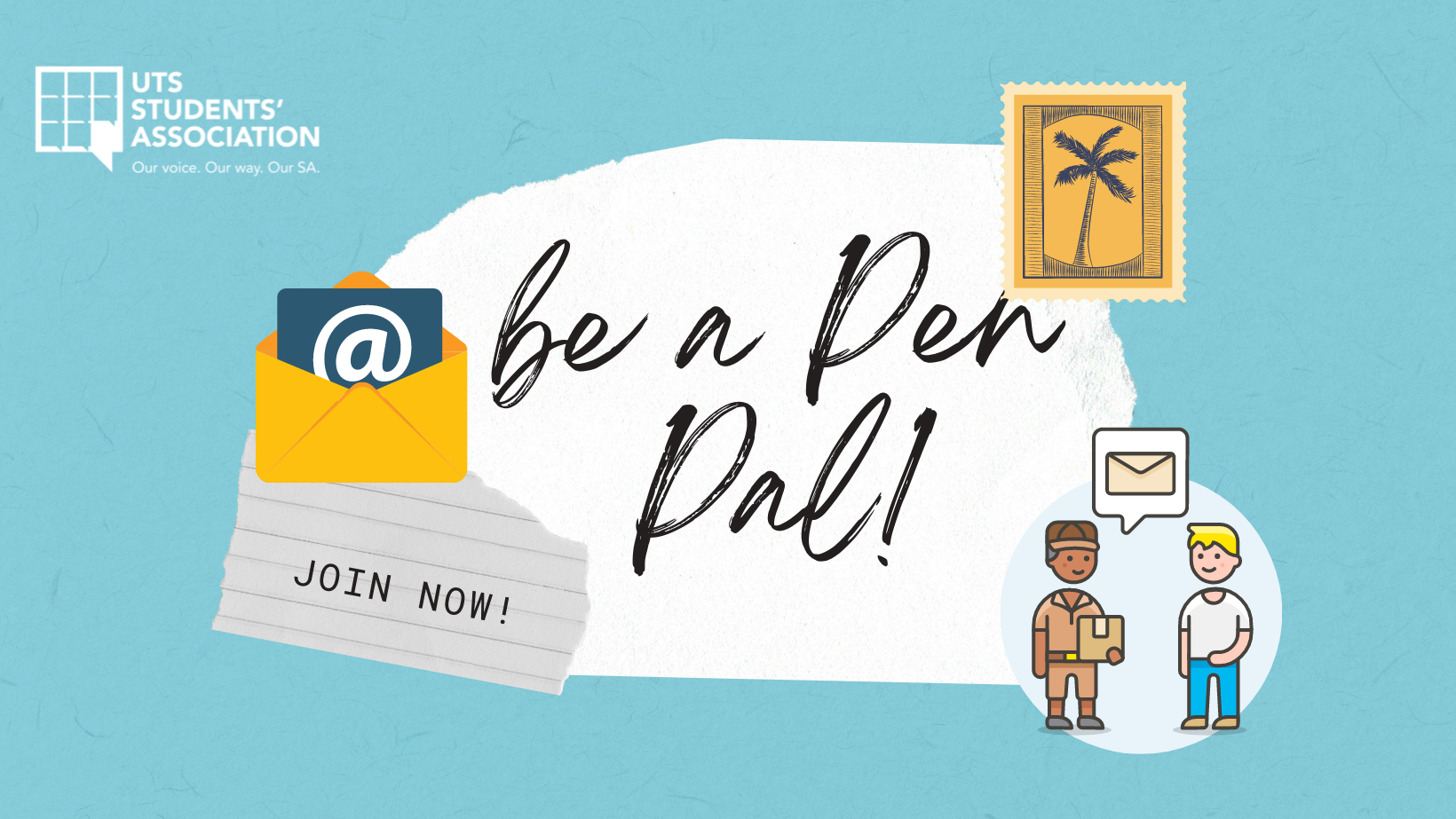 #Yes! I'm interested in joining the Vertigo ePen Pal Program
Looking for pen pals ? We can help you connect with other students who are stuck overseas. The Pen Pal program is open to all UTS students, and is free to join.
Register any time, by filling out the form below, and we'll be in touch in approx. two weeks.
How often should I write to my pen pals?

You're welcome to write and exchange emails as much as you like.
What are some great ways to build friendships with international students?
Vertigo's team has a tone of ideas for creating connections between local and international students. Such as sharing what a day in your city is like, talking about your favourite things outside of uni, providing some how to navigate courses guides, etc.
What are the benefits of having student pen pals?
You get the opportunity to learn from other students located in different areas of the world, building empathy as you make connections with other people studying at UTS.
What if I have more questions?
Check out more Frequently Asked Questions or email students.association@uts.edu.au for help.
* Vertigo is collecting your personal information to register you in the Pen Pal Program and to correspond with you about the Pen Pal Program and connect you with another UTS students. Without this information, we would be unable to provide you with this service. We may also use this information to contact you directly via email about other events, products or services, including those of an educational nature, that may be of interest to you. Your information is handled within our privacy policy for more information please visit https://utsstudentsassociation.org.au/privacy-policy