Luke Ryan: Comedy Survivor
Words by ANDY HUANG
If we looked our age in life experiences, Luke Ryan would probably be a fat, 55-year-old man. He's actually 29, but in his time on the earth so far, Luke has put on a show at Melbourne International Comedy Festival, which sold out; recently released a book, which received really great reviews; and survived cancer, twice. He's also written for cool folks like Junkee, Smith Journal and The Lifted Brow, and many more. I chatted to him about writing, what he did in his twenties, and cancer jokes, and here are some of the takeaways.

It's okay to laugh at cancer (which is the best way of giving the big ol' C an FU. That is, aside from chemotherapy and medical help)
For anyone thinking about doing stand-up, it's mostly "a very thankless, masochistic profession." But it has its strange therapeutic ways too. Luke started to get into it after going to the Edinburgh Festival in 2006, which was like "this alcohol-fuelled, three week masterclass" on comedy. It took him about a year or so to do his first set, and it was around this time that he began to notice a strange, niggling pain in his upper back. Before that, he'd done a set where he joked about having had cancer once, and, "you're never going to get cancer again, obviously." Four months later, aged 22, he was diagnosed with cancer. Again. (The first time was at 11.)
"I think I was just so residually pissed off about this turn of events, more than any of the other usual spectrum of emotional reactions for cancer diagnosis. I was just like, 'Fuck you, cancer. No, not again, I've done this, I've done my time'. And so I was very adamant that I wasn't going to let it affect my life, or change the shape of my life," says Luke. And so he started doing comedy about cancer, which worked out pretty well, leading to sold-out shows and a comic memoir.
Most humans don't have much idea about what they're doing in their twenties, and that's perfectly okay. Try a bunch of things, and you'll (hopefully) work it out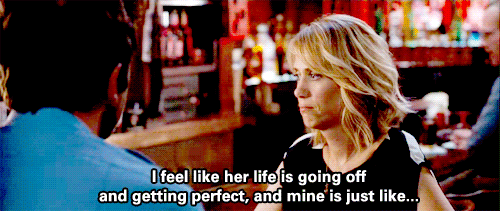 It took Luke a long time to figure out what he might actually do in the long term. He originally thought it'd be stand-up, but over a couple of years – and after a successful run of his show Luke's Got Cancer at the Comedy Festival – he very much lost that momentum. At the same time, he was doing a bit of blogging, which gradually transformed into paid writing. "I just started putting more and more energy into my writing because I was getting paid for it in the way that stand-up never did, because in stand-up you do your spot, and at best you'll get, like, a drink token. So writing, to actually be getting even trace amounts of cash, I was like, 'This is the best. I love writing', and it just gently evolved over time."
Luke still does comedy, as part of the sketch outfit The Lords of Luxury, but writing is the primary focus of his career. "Again, I didn't have any clarity up until that point – 26 or so – but I look back and across all the things I did do during my twenties, and I'm like, 'Yeah. That was a nice varied bunch'. I can at least say I tried a whole bunch of stuff and now I've come out with the thing that I seem to be best suited to."
If you're gonna cut it as a freelancer, you have to be across a lot of things, and open to new things as well
Freelancing is hard, but it can also be fun. When you're essentially working for yourself, there's the freedom to do what you want. You write for who you want to write for (although that doesn't necessarily go the other way) and you make as much as you put out, which is also scary because The Internet / The World is huge, and for writing to be viable as a career, you've got to be across so much stuff – especially in the digital environment, where most freelancers start out.
"You have to just be ready to write, and ready to get into anything as well. And so you kind of have to have this fundamental degree of self-belief, that you can – given a topic – spin something interesting and funny," says Luke. "The world's a big curious place. The best times in writing, is when someone's paying you to investigate some fascinating thing, or talk to this fascinating person and get their story – that's a really cool facet."
And don't just dismiss copywriting; it pays you real good dollars, and you can use it to fund the things you really care about
"… like spending two-and-a-half years writing a book about cancer," Luke tells me. Sure, copywriting isn't exactly the most emotionally satisfying of labours, but that's kind of where the money is. It's an aspect of freelancing that's often maligned ("probably unfairly"), but when it comes to the practicalities, you can't be too picky. So it's about striking a balance between producing something meaningful, and being able to pay rent to continue doing what you love – "using your skill as a craft rather than in art."
"And in some ways, it's very hard to be hoity-toity about your artistic practice in this day and age, because at some point you're probably going to pen an article in desperation for an online site that will just involve cat videos, and is that really all that much better than writing copy for a cereal packet?"
Current Cultural Consumption
Because there's always time for fun distractions, I asked Luke about the TV shows, music and books that he's been enjoying lately:
Watching…
Broad City – one of the best comedies in the last couple of years.
Review with Forrest Macneil – just nine episodes of pure excellence.
Adventure Time – it's one of those shows you just put on and everything's gonna be okay; and it's so well put together in so many ways, in both design and storytelling, and from a comedy standpoint.
Listening to…
Lost in the Dream by The War On Drugs – unequivocally, my album of the year.
Our Love by Caribou – the first single that came off that called, 'Can't Do Without You', is my track of the year.
Reading…
A Naked Singularity by Sergio de la Pava – very different and interesting and quite fun and infuriating, worth checking out.
Luke Ryan's comic memoir, A Funny Thing Happened on the Way to Chemo, is out now through Affirm Press. More at lukeayresryan.com and @lukeayresryan on Twitter.